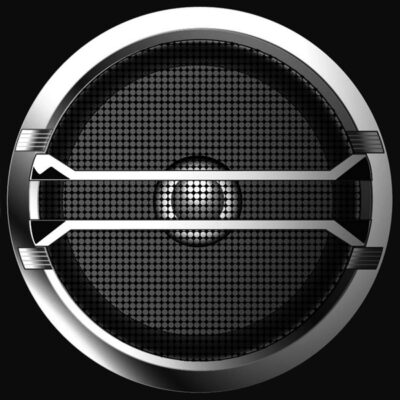 A1: INDUSTRIAL (3:32); A2: LOOP FUCK 1 (6:13); A3: LOOP FUCK 2 (5:39).
B1: OBITUARY 1 (5:16); B2: OBITUARY 2 (7:13).
CATEGORY: INDUSTRIAL NOISE | DURATION: 29 MINUTES
A foundational recording of electronic industrial noise from Masami Akita, who started his Merzbow project in 1979 with cassette and album releases such as Metal Acoustic Music (1980), in reference to Lou Reed's 1975 feedback-noise provocations. By 1984 Merzbow was beginning to fully embrace the aesthetics of noise; Pornoise was a cassette-release project dating from 1982-84 in which a series of cassettes were mailed out with a selection of pornographic collages. The industrial noise music created by Merzbow during this period – exemplified by the 1984 tracks on this compilation disc, which are collectively titled "Loop Fuck/Obituary" – was the result of manipulating tape loops layered with cut-up voice samples, junk metal percussion, black static, construction and machine cacophony, processed radio signals, and other ring-modulated dissonance. Merzbow would release hundreds of works over the subsequent decades; by the 1990s he mostly favoured all-out electronic assaults of "harsh noise", producing numerous works which stand as high-points of that underground music cult.
THIS BOOK IS DEDICATED TO THE MEMORY OF ROBERT YOUNG (1964-2014)
"ÆTERNUM VORTICE LACRIMARUM SOMNIAT"