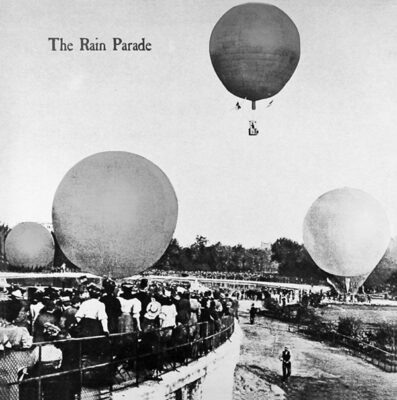 EMERGENCY THIRD RAIL POWER TRIP
A1: TALKING IN MY SLEEP (3:50); A2: THIS CAN'T BE TODAY (4:37); A3: I LOOK AROUND (3:07); A4: 1 HR ½ AGO (4:15); A5: CAROLYN'S SONG (4:05).
B1: WHAT SHE'S DONE TO YOUR MIND (2:57); B2: LOOK AT MERRI (6:24); B3: SATURDAY'S ASYLUM (3:46); B4: KALEIDOSCOPE (5:36).
CATEGORY: POP-ROCK | DURATION: 39 MINUTES
The early 1980s produced a number of bands seeking to revisit sounds of the 60s and early 70s, evoking The Byrds, Big Star and others. The Rain Parade were leaders in this field, and their album Emergency Third Rail Power Trip stands as the most enduring work to emerge from it. Unlike others, Emergency Third Rail Power Trip narrowly transcends mere copyism through the quality of its songs and a doubling-down on psychedelic pop-rock tropes through a modernist sound spectrum. In other words, it's not boring. One of the terminal gasps from the dying days of guitar pop, which was all but over by the following year.
THIS BOOK IS DEDICATED TO THE MEMORY OF ROBERT YOUNG (1964-2014)
"ÆTERNUM VORTICE LACRIMARUM SOMNIAT"