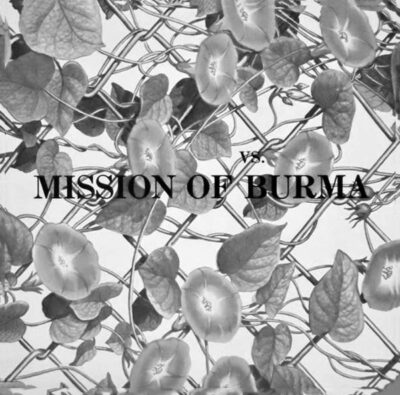 A1: SECRETS (3:20); A2: TRAIN (3:28); A3: TREM TWO (4:06); A4: NEW NAILS (2:56); A5: DEAD POOL (4:04); A6: LEARN HOW (3:53).
B1: MICA (3:34); B2: WEATHERBOX (3:25); B3: THE BALLAD OF JOHNNY BURMA (2:01); B4: EINSTEIN'S DAY (4:32); B5: FUN WORLD (3:39); B6: THAT'S HOW I ESCAPED MY CERTAIN FATE (2:00).
CATEGORY: POP-ROCK | DURATION: 42 MINUTES
Breaking away from the prevalent hardcore punk contagion, Mission of Burma looked instead to English bands of the immediate "post-punk" period such as Gang of Four and ­ Wire to forge a new sound in American underground pop-rock music. Vs., the band's first and final album, narrowly transcends its influences in creating a feasible blueprint for future directions.
THIS BOOK IS DEDICATED TO THE MEMORY OF ROBERT YOUNG (1964-2014)
"ÆTERNUM VORTICE LACRIMARUM SOMNIAT"