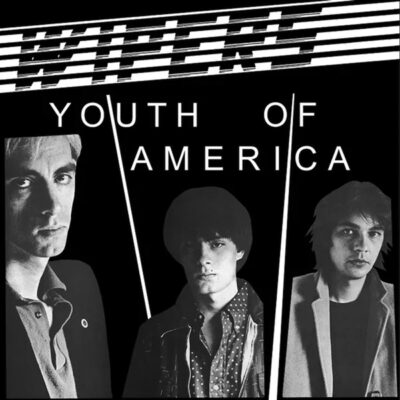 A1: TAKING TOO LONG (3:05); A2: CAN THIS BE (2:55); A3: PUSHING THE EXTREME (3:15); A4: WHEN IT'S OVER (6:30).
B1: NO FAIR (4:25); B2: YOUTH OF AMERICA (10:30).
CATEGORY: NEO-ROCK | DURATION: 31 MINUTES
By co-opting Neu's trademark "endless" beat and merging it with relentless "post-punk" guitar riffs, ex-punk band Wipers created the first noteworthy American album of that period to emerge outside the punk paradigm pursued by Germs and others. Youth Of America is a monster of forward propulsion that climaxes in the delirium of its title track, a surging mayhem of feedback, noise and effects that sustains the album's deceptive velocity to its mind-bending conclusion.
THIS BOOK IS DEDICATED TO THE MEMORY OF ROBERT YOUNG (1964-2014)
"ÆTERNUM VORTICE LACRIMARUM SOMNIAT"