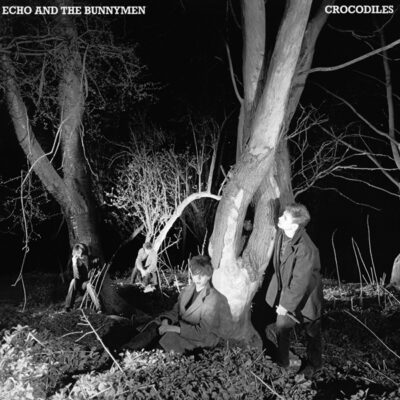 A1: GOING UP (3:52); A2: STARS ARE STARS (2:45); A3: PRIDE (2:41); A4: MONKEYS (2:50); A5: CROCODILES (2:35).
B1: RESCUE (4:24); B2: VILLIERS TERRACE (2:43); B3: PICTURES ON MY WALL (2:51); B4: ALL THAT JAZZ (2:56); B5: HAPPY DEATH MEN (4:55).
CATEGORY: POP-ROCK | DURATION: 33 MINUTES
After the shock of the anti-rock correction, reconfigured forms of guitar rock (but not roll) would surface during the 1980s. Among the notable purveyors of new popular music were Liverpool's Echo And The Bunnymen, whose first and most cogent album Crocodiles unveiled a dark psychedelic worldview expressed through a hard-edged sound projecting mystery and mounting hysteria.
THIS BOOK IS DEDICATED TO THE MEMORY OF ROBERT YOUNG (1964-2014)
"ÆTERNUM VORTICE LACRIMARUM SOMNIAT"