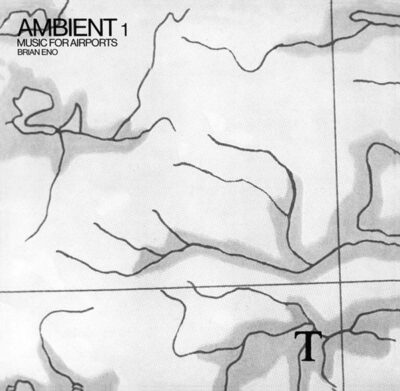 AMBIENT 1: MUSIC FOR AIRPORTS
A1: 1/1 (16:30); A2: 2/1 (8:20).
B1: 1/2 (11:30); B2: 2/2 (6:00).
CATEGORY: AMBIENT | DURATION: 42 MINUTES
Brian Eno formalized and quantified his concept of a new background music which could also engage the interested listener with Music For Airports, the first album officially designated as "ambient" music. Unlike the earlier experiment Discreet Music, which was based on self-generating tape decay, Music For Airports is recognisable as composed electronic music, constructed with interactive tape loops. A milestone in the evolution of minimalist music, Eno's Music For Airports is the one ambient album necessary for a lifetime of subliminal stimulation.
THIS BOOK IS DEDICATED TO THE MEMORY OF ROBERT YOUNG (1964-2014)
"ÆTERNUM VORTICE LACRIMARUM SOMNIAT"