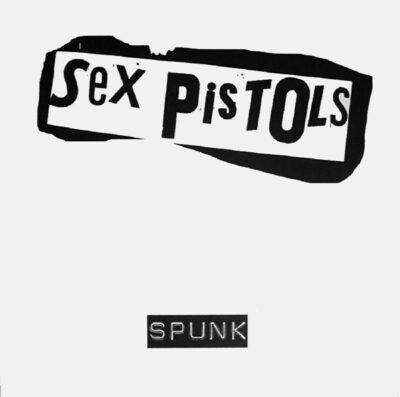 A1: SEVENTEEN (2:09); A2: SATELLITE (4:12); A3: FEELINGS (2:54); A4: JUST ME (3:16); A5: SUBMISSION (4:17); A6: NOOKIE (4:10).
B1: NO FUTURE (3:41); B2: PROBLEMS (4:21); B3: LOTS OF FUN (3:38); B4: LIAR (2:45); B5: WHO WAS IT (3:19); B6: NEW YORK (3:10).
CATEGORY: POST-GLAM | DURATION: 41 MINUTES
Glam rock didn't die, it just mutated on a diet of trash Italian movies and cranked-up New York Dolls albums. After briefly managing the moribund Dolls, English entrepreneur Malcolm McLaren opened his radical bondage-fashion boutique Sex on London's King's Road and assembled a group of disaffected young acolytes to become the store's rock and roll avatars. So began the legend of the Sex Pistols, fronted by the brilliant eccentric Johnny Rotten whose spiky orange hair sparked a fashion revolution and was lifted directly from Alberto de Martino's 1974 satanic horror movie L'Anticristo, not released in the UK until 1976. With a sound and attitude seemingly inspired by Mott the Hoople's "Death May Be Your Santa Claus" and barely hindered by a pseudo-Marxist political undertone imposed by McLaren, the Pistols staged a series of chaotic and profoundly inspirational live shows throughout 1976 before recording the demo tracks collected on Spunk, a raw and blistering preview of the post-glam art-rock explosion that shook the world.
THIS BOOK IS DEDICATED TO THE MEMORY OF ROBERT YOUNG (1964-2014)
"ÆTERNUM VORTICE LACRIMARUM SOMNIAT"