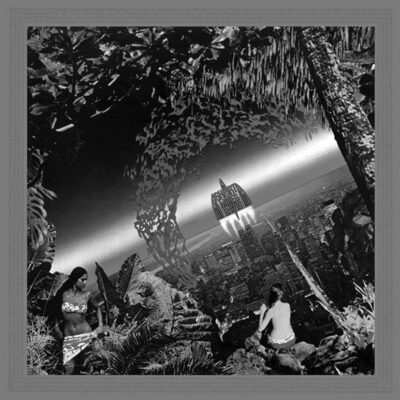 A1: PRELUDE (PART 1) (22:14).
B1: PRELUDE (PART 2) / MAIYSHA (23:01).
C1: INTERLUDE (26:17).
D1: THEME FROM JACK JOHNSON (25:59).
CATEGORY: EXPERIMENTAL FUSION | DURATION: 98 MINUTES
Miles Davis signing out from music, signing out from life. Physically and mentally wracked by drug abuse, Miles was on the edge of the abyss when playing the show captured on Agharta, one of two which he played in Osaka, Japan on February 1 1975. This double album shows that Miles's terminal septet of the 70s was a monster of avant-funk, post-jazz free noise and electro-rock distortions combined, with notable contributions from guitarist Pete Cosey driving the discord and mayhem that surges above the groove. Agharta is the end-point of Miles's experiments in music that began with Bitches Brew; he released several live double LPs in between, but it really comes down to Dark Magus (New York 1974) or this album for those wishing to hear the artist in extremis. After this Miles disappeared from view, a recluse in his New York apartment until the early 80s by which time, of course, the world had passed him by.
THIS BOOK IS DEDICATED TO THE MEMORY OF ROBERT YOUNG (1964-2014)
"ÆTERNUM VORTICE LACRIMARUM SOMNIAT"