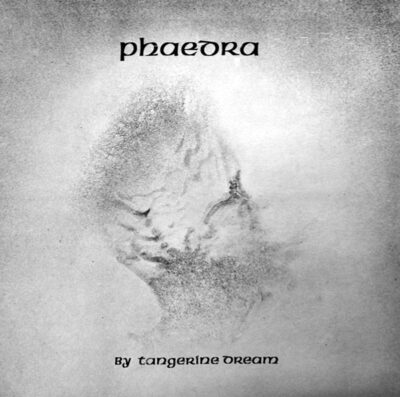 A1: PHAEDRA (17:39).
B1: MYSTERIOUS SEMBLANCE AT THE STRAND OF NIGHTMARES (9:55); B2: MOVEMENTS OF A VISIONARY (7:56); B3: SEQUENT "C" (2:13).
CATEGORY: ELECTRONIC | DURATION: 38 MINUTES
Tangerine Dream expanded upon the cosmic oneirism of Zeit by adding a sequencer-driven pulse on Phaedra, an album which pushed the electronics technology of its time to breaking-point. Recorded for the recently-formed Virgin Records, Phaedra was that label's first classic release, a mysterious voyage into myth, sub-conscious and the very process of artistic creation. Tangerine Dream would build upon and re-enact Phaedra for many years to follow, but this was the climax of their first creative cycle; as enigmatic as a Surrealist painting by Dalí or Ernst, and equally steeped in majestic Freudian horror.
THIS BOOK IS DEDICATED TO THE MEMORY OF ROBERT YOUNG (1964-2014)
"ÆTERNUM VORTICE LACRIMARUM SOMNIAT"