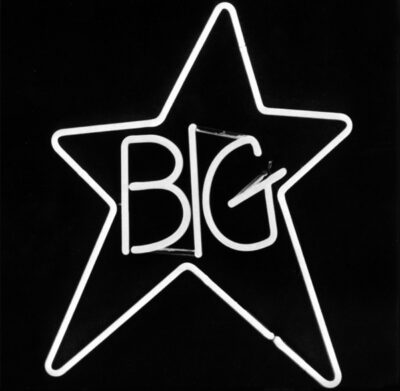 A1: FEEL (3:34); A2: THE BALLAD OF EL GOODO (4:21); A3: IN THE STREET (2:55); A4: THIRTEEN (2:34); A5: DON'T LIE TO ME (3:07); A6: THE INDIA SONG (2:20).
B1: WHEN MY BABY'S BESIDE ME (3:23); B2: MY LIFE IS RIGHT (3:08); B3: GIVE ME ANOTHER CHANCE (3:27); B4: TRY AGAIN (3:31); B5: WATCH THE SUNRISE (3:45); B6: ST 100/6 (1:01).
CATEGORY: POP-ROCK | DURATION: 37 MINUTES
Not released until 1972, the first album from Big Star is classic pop-rock in the tradition of the Byrds and the Stones. Big Star were formed in Memphis, the birthplace of rock and roll, but after this one album founder member Chris Bell quit, leaving #1 Record as the original band's sole statement for posterity. Of course Big Star carried on for a while, releasing one more album, Radio City, but that was not quite the same band. Get #1 Record to understand why Big Star's 80s copyists were redundant from day one.
THIS BOOK IS DEDICATED TO THE MEMORY OF ROBERT YOUNG (1964-2014)
"ÆTERNUM VORTICE LACRIMARUM SOMNIAT"